Brand Resources
Digital Resources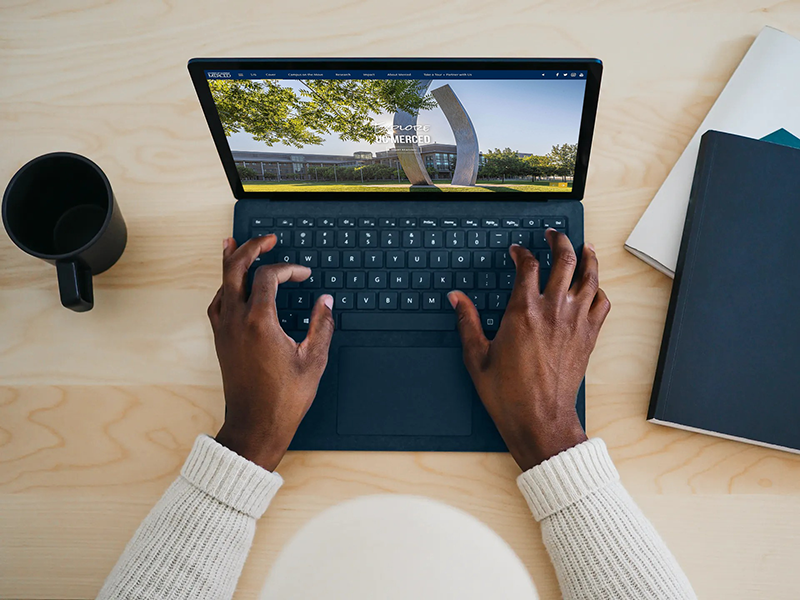 Explore UC Merced
UC Merced is a community bound by student success, exceptional research, dynamic teaching and commitment to diversity. In this publication, discover current research advancements, delve into student experiences and explore the grounds with an interactive campus map.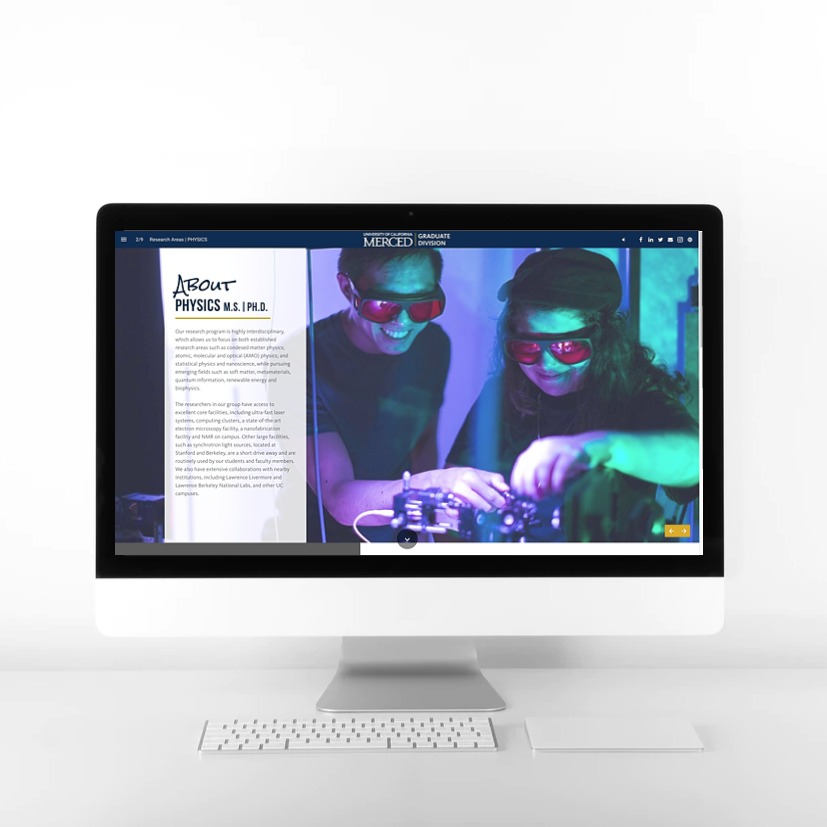 Graduate Program Guides
These interactive digital programs showcase UC Merced's innovative and growing graduate programs. The links below are available to use in correspondence, presentations and other communications. Click below to explore: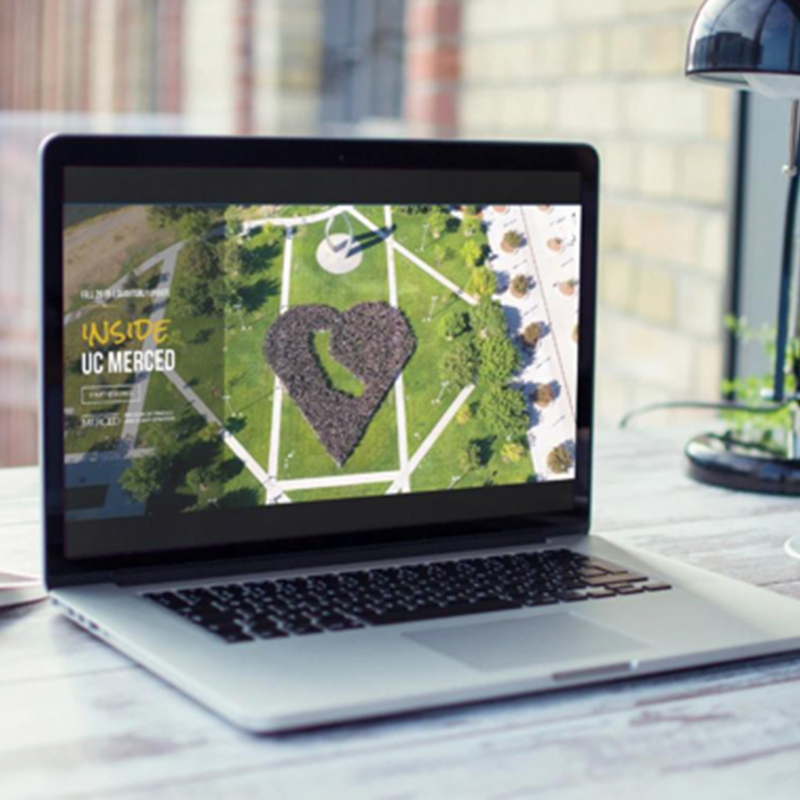 Inside UC Merced | Faculty and Staff Digital Magazine
Interested to know what it's like to work at UC Merced? Inside UC Merced is the university's quarterly Faculty and Staff e-magazine that covers upcoming campus wide projects, faculty research and staff culture. Explore past publications below:
Print or Downloadable Materials
At-A-Glance
UC Merced At-A-Glance is a quick reference resource available to university leaders, external relations professionals, and members of the community for presentations, conversations, correspondence and other communications. Download to print or share digitally.
To purchase printed copies, please order through Minuteman Press
Maida Miranda
Email: merced@minutemanpress.com
Phone: (209) 626-5288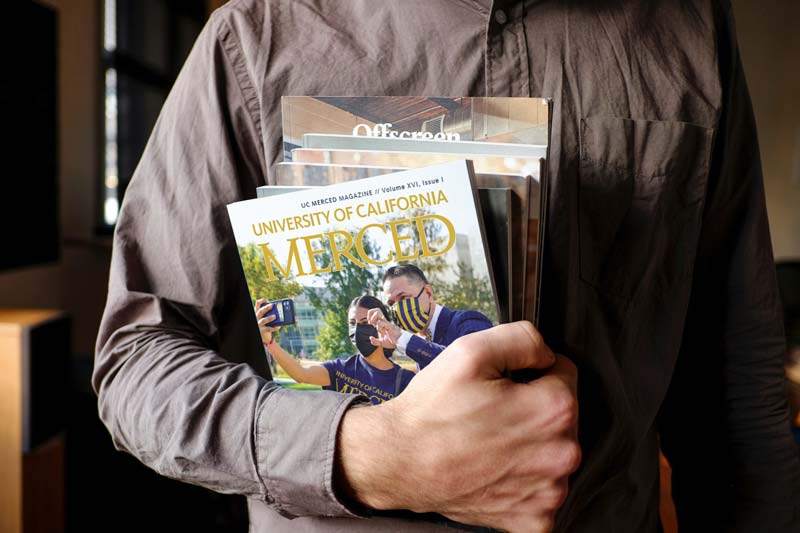 UC Merced Magazine
UC Merced Magazine is a collection of news and stories of our faculty research, student achievement, alumni accomplishments and staff success. If you are on campus, please contact us for a print version of the magazine. You can also view and share a digital version below.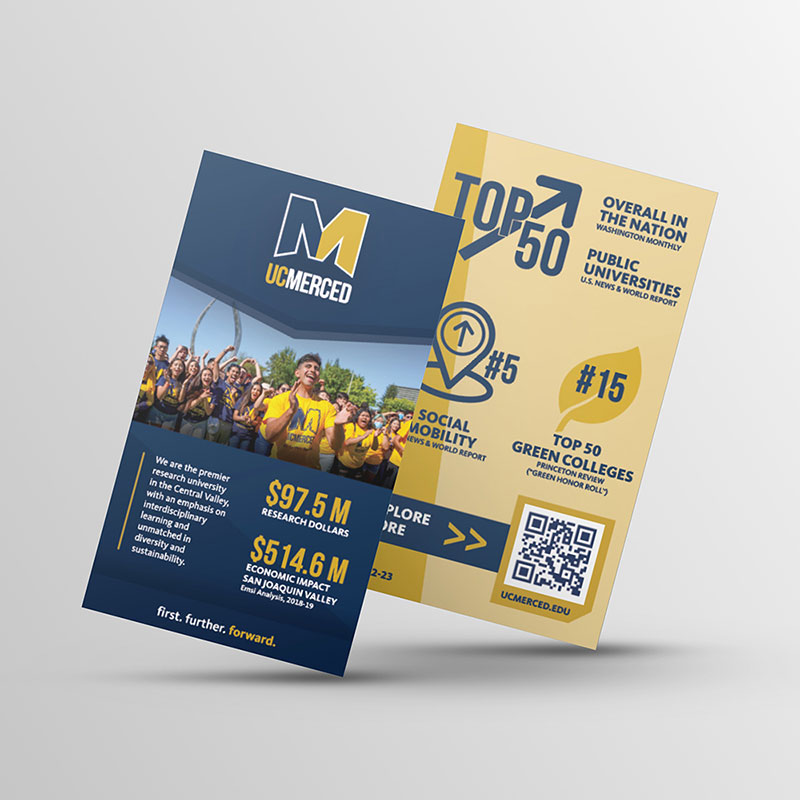 Fast Facts Business Cards
The Fact Facts Business Card was designed for UC Merced members to communicate key information and distinctions about the university in a convenient business card size. See below for how to purchase.
Order through Minuteman Press
Contact: Maida Miranda
Email: merced@minutemanpress.com
Phone: (209) 626-5288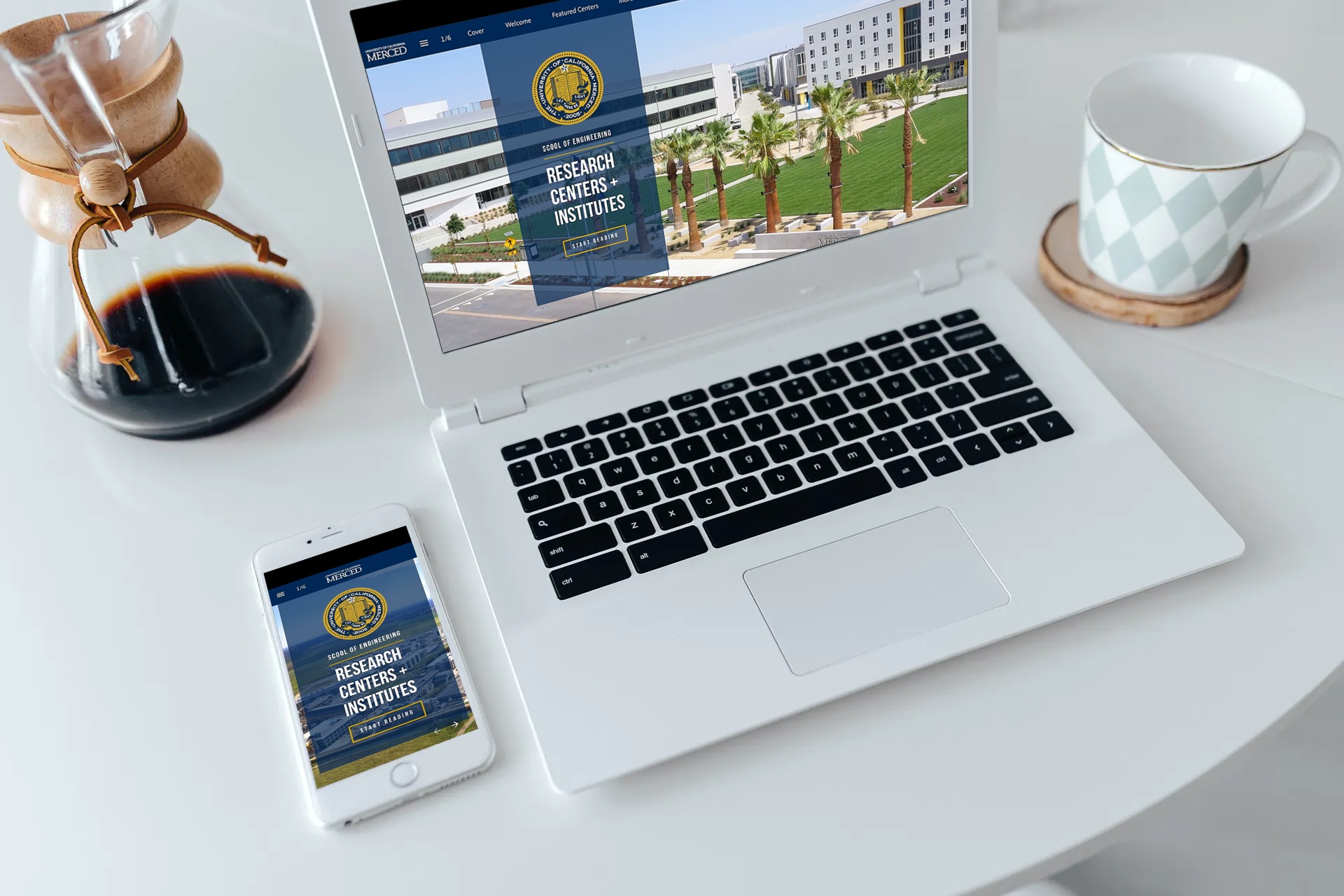 School of Engineering Brochure
UC Merced's School of Engineering accomplished a number of firsts in 2020, including partnerships in two new National Science Foundation Centers. NASA, the National Institutes of Health and the Department of Energy are among numerous agencies that support the work of research centers and institutes in the School of Engineering and other disciplines.
Please take a tour of these powerhouse interdisciplinary collaborations, which take on the world's most critical challenges and confirm UC Merced is growing the future in the heart of California.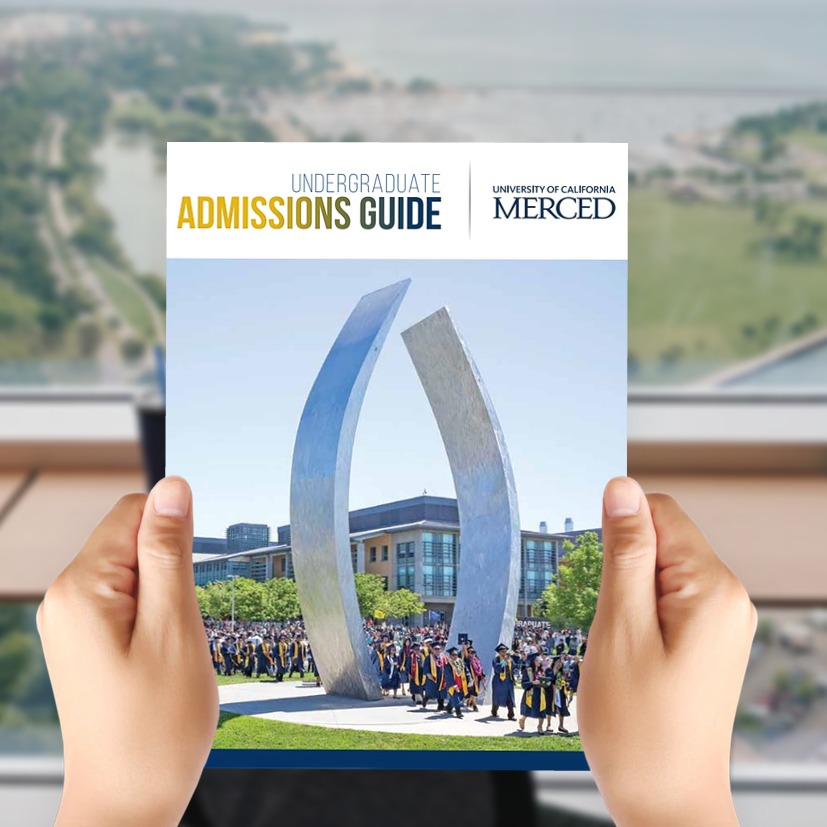 Video
B-roll
A compilation of b-roll footage from multiple projects created by the Video Production team at UC Merced. Please click on the button below to download the footage. For technical difficulties, or if you need access to additional video footage, please email the Video Production team at video@ucmerced.edu.
UC Merced Youtube Channel
Our videos help tell UC Merced's stories, from faculty research to student success. You can peruse and share videos from the UC Merced YouTube Channel. These videos are available for internal and external use to communicate UC Merced's many distinctions. If you need access to original video footage, please email the Video Production team at video@ucmerced.edu.