Digital Publications
Explore UC Merced
Curious about UC Merced? This interactive digital publication takes a look at the surrounding area, programs led by our world-class faculty, and so much more. Explore UC Merced is a useful resource for anyone interested in finding out what makes our campus so distinct. Click the "view" button and share link in correspondence, and other communications.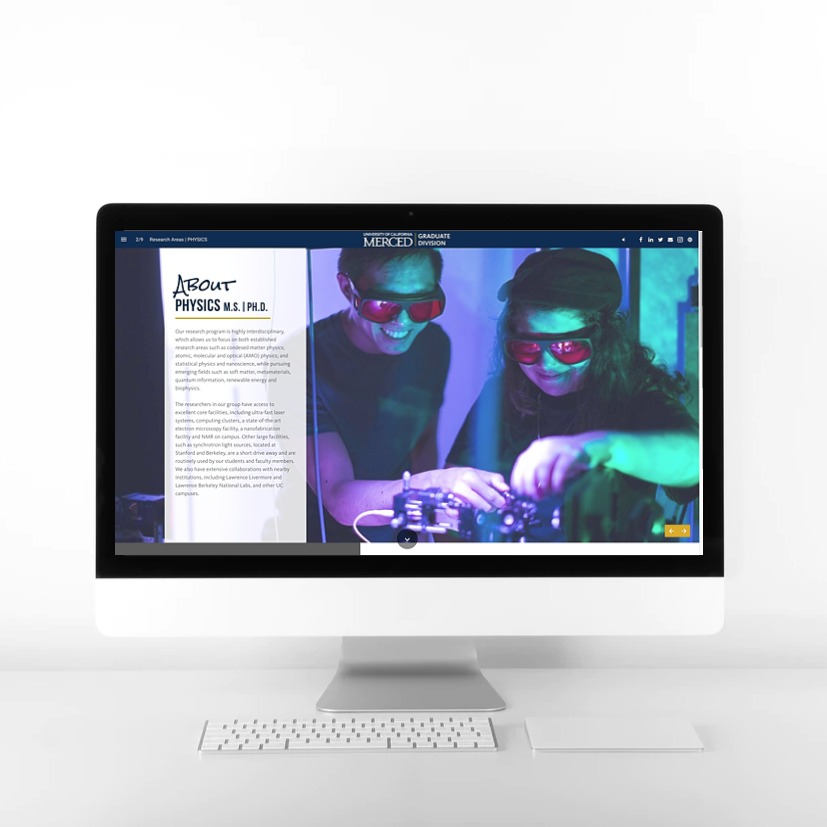 Graduate Program Guides
These interactive digital programs showcases UC Merced's innovative and growing graduate programs. The links below are available to use in correspondence, presentations and other communications. Click below to explore: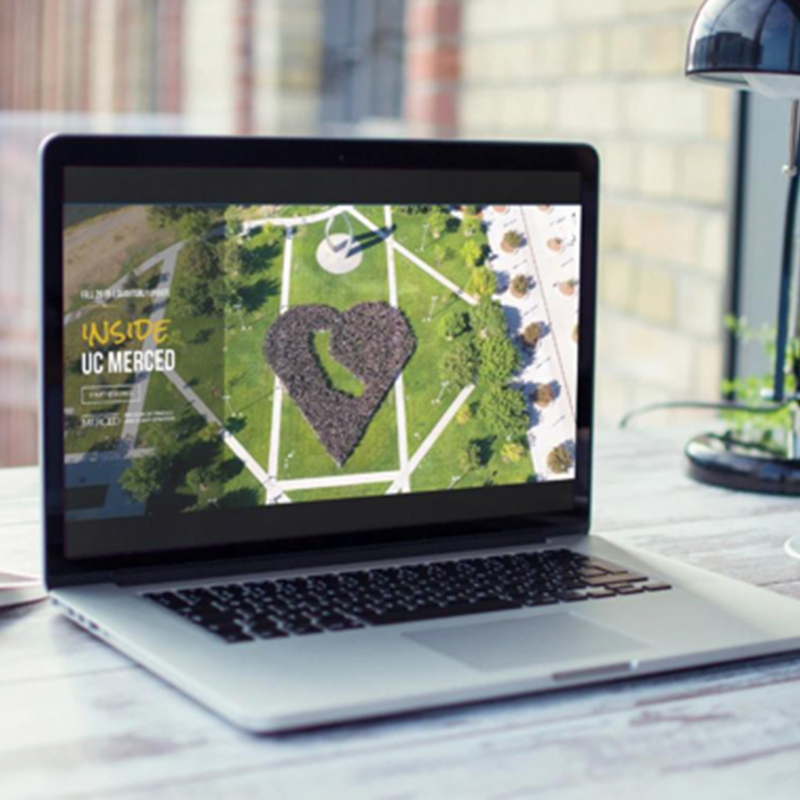 Inside UC Merced | Faculty and Staff Digital Magazine
Interested to know what it's like to work at UC Merced? Inside UC Merced is the university's quarterly Faculty and Staff e-magazine that covers upcoming campus wide projects, faculty research and staff culture. Explore past publications below:
Print or Downloadable Materials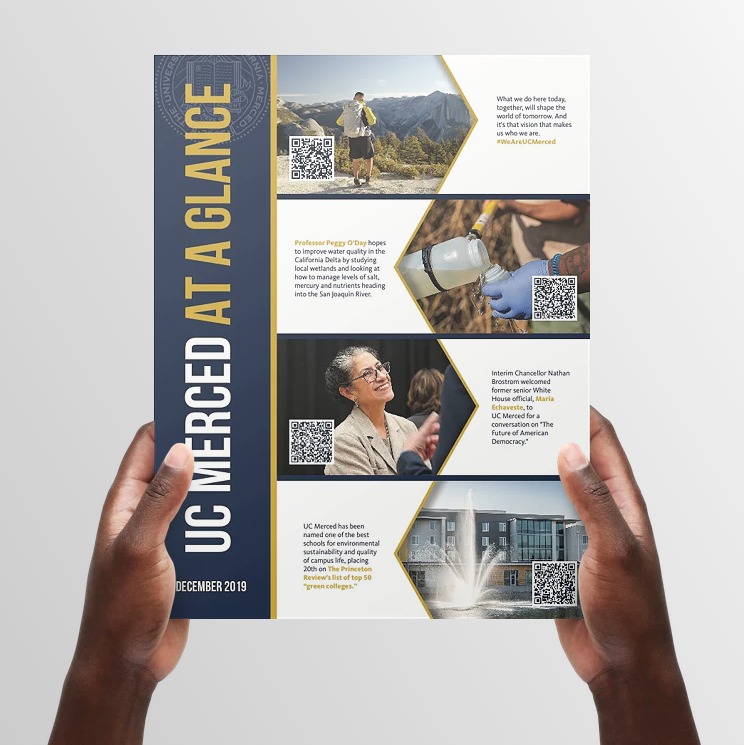 Monthly At A Glance
UC Merced At-A-Glance is a quick reference resource available to university leaders, external relations professionals, and members of the community for presentations, conversations, correspondence and other communications. Download to print or share digitally.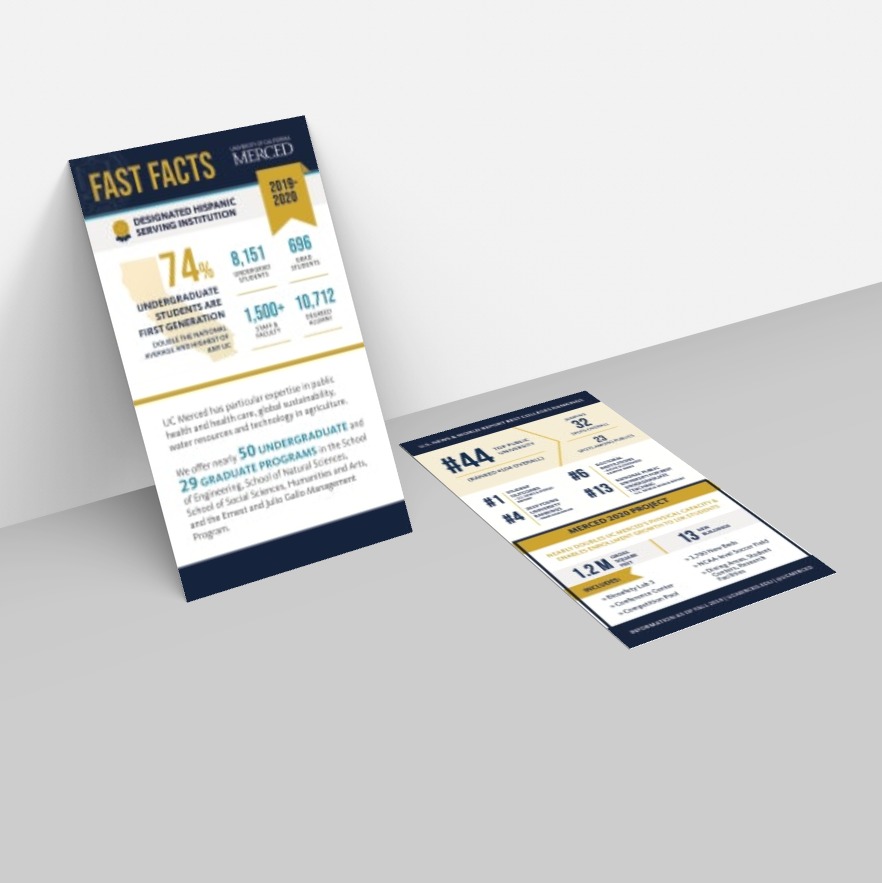 Fast Facts Business Cards
The Fact Facts Business Card was designed for UC Merced members to communicate key information and distinctions about the university in a convenient business card size. See below for how to purchase.
Order through Minuteman Press
Contact: Maida Miranda
Email: merced@minutemanpress.com
Phone: (209) 626-5288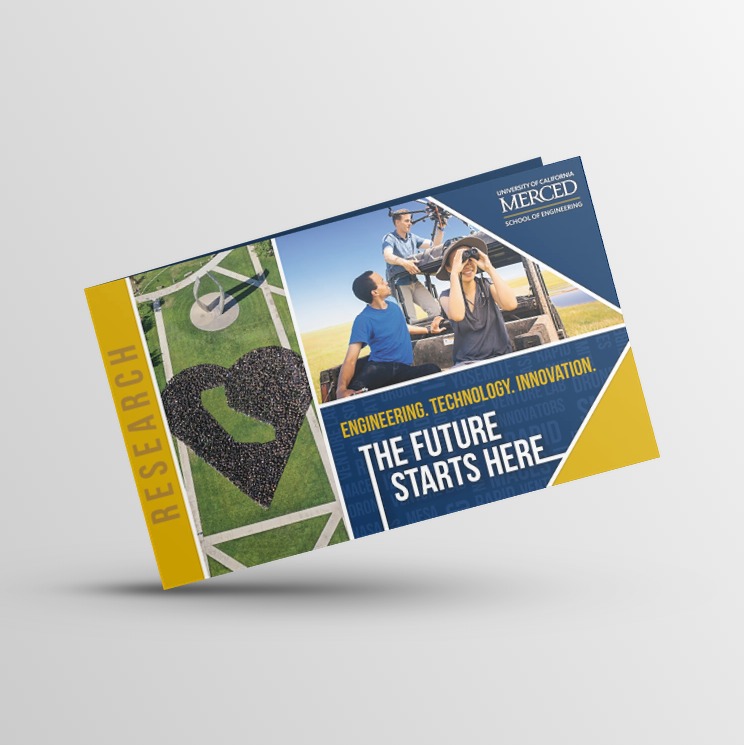 School of Engineering Brochure
Order through The Parks Group or view/share the digital brochure below.
The Parks Group
Contact: Mike Nielsen
Phone: (209) 404-2579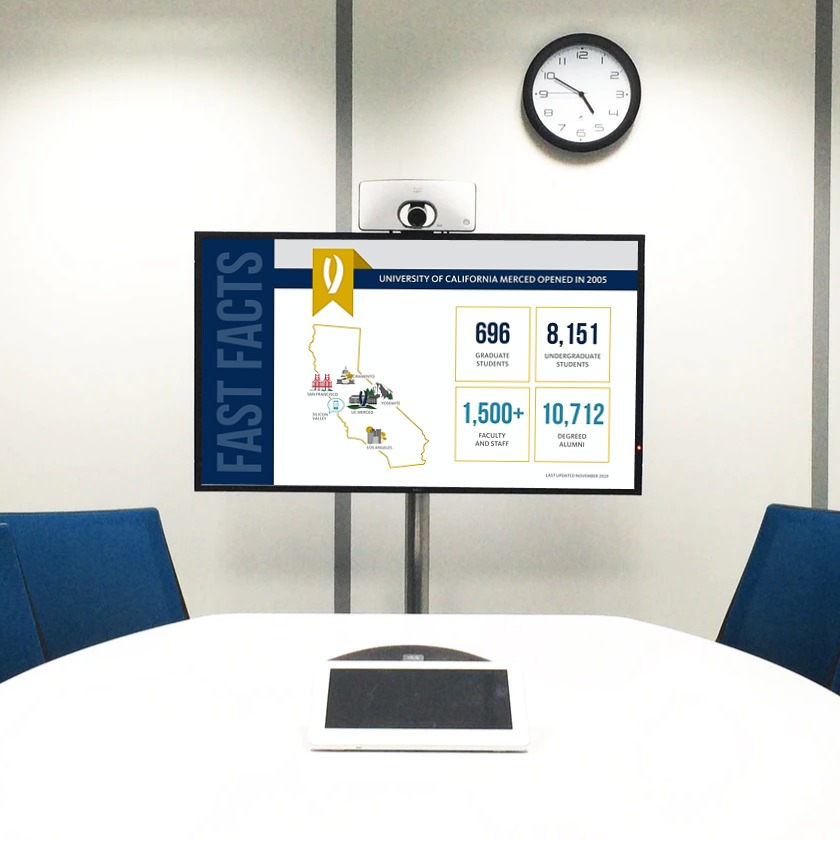 Official UC Merced PowerPoint Template
Download the official PowerPoint template:
Video
B-roll
A compilation of b-roll footage from multiple projects created by the Video Production team at UC Merced. Please click on the button below to download the footage. For technical difficulties, or if you need access to additional video footage, please email the Video Production team at video@ucmerced.edu.